Goldvish: Opulence Personified in the Form of Smartphones
By: Jenna Gonzalez (Editor In Chief)
Staff Note: As part of our spectacular summer giveaway extravaganza, we are giving away several of the newest smartphones all throughout August-September 2011. So make sure you and your friends "Like" us on Facebook . Remember that our contests are ONLY eligible to our fans and Facebook subscribers so don't forget to LIKE us on FB! We will be giving away TWO BRAND NEW smartphones of our choice on August 30. All you have to do is "LIKE" us on FB and share with your friends! 
While shopping on Madison Avenue, I stopped by the Orianne Collins Concept store and noticed these gems, the Goldvish luxury cell phones. The gleam of these beautiful gold, diamond covered  phones with leather accent caught my eye. Goldvish is a company I know all too well for making such seductively lavish phones. I came across the Illusion collection of cell phones, which are available in 240 variations. Yes, I said 240 variations, with options of rose, white or yellow gold with an additional option of a titanium finish. There are 12 colors to choose from when it comes the alligator leather accents and 5 diamond trim levels.
From the Centerfold model with it's 0.15 CT single diamond to the Like Heaven model that is 11.03 CT studded with 1639 VVS diamonds. Though this phone doesn't offer you all the functions of day's smartphones, it offers you an unsurpassed class of luxury.  The cost of these beauties starts at $120,000 for your base model and up to $1.2 million for a pave diamond encrusted model.
With Goldvish's latest release of the Equilibrium, the world's first dual SIM luxury mobile phone, handcrafted masterpiece. The dual SIM feature allows you to switch between phone numbers easily, letting you go from your work to your private line without effort. The Equilibrium is handmade in Switzerland with the highest quality materials. It is customized to your specifications, with your choice of finish, stainless steel, aluminum, titanium or the finest leather. As you can see in the picture above, you can choose 18 carat gold or platinum trim. The Equilibrium can also be covered in diamonds. It features a 2.4″ ultra clear LED with 115 carat grade A, natural Sapphire crystal screen, 8GB internal memory,  bluetooth, FM tuner, 7 hours of talk time or 20 days of standby time. The Equilibrium starts at $160k and goes on up to $2.5 million for a pave diamond covered, platinum toting model. It is the epitome of elegance.
Then there is the Goldvish Revolution, a unique blend of a cell phone and a beautifully Swiss made handcrafted timepiece. The Revolution has automatic analog watch with visible moving parts, made by Frederic Jouvenot. The body of the Revolution is covered with 18-carat pink and white gold, and is encrusted with diamonds with a total weight of 29 carats. The Revolution will run you  $490,500. While hardly anything most of us can afford right now, on a purely aesthetic value (nevermind the smartphone functions), I can at least appreciate the craftmanship they put in to them. So what do you think?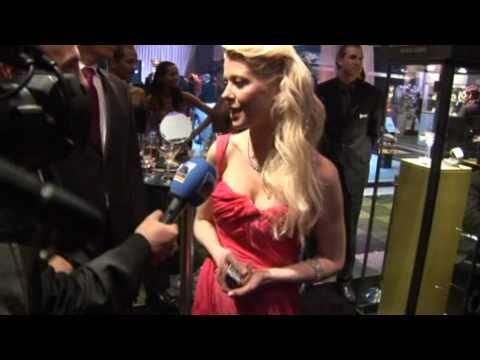 OFFICIAL RULES AND REGULATIONS